Our family owned business was established in 1981 with quality, safety, and innovation as our core values.
To meet and exceed the high standards we set for ourselves and for our company, we work hard to remain on the leading edge of innovation – making improvements whenever and wherever we can. We've invested and re-invested in our facilities in order to make sure we always produce the highest quality and safest meat possible.
We make things better. We strive for continuous improvement, not only in our process but in our people.

A great tasting steak makes all the difference. When it's juicy, tender and full of flavor, dining becomes an experience. Two Rivers is determined to set a standard for taste and flavor…to be something people come back for.
We make things better. We've figured out how to make meat taste better.
Two Rivers now serves over 100 distribution points, sells 1,000,000 pounds per week, and works with predominant foodservice distributors in the US.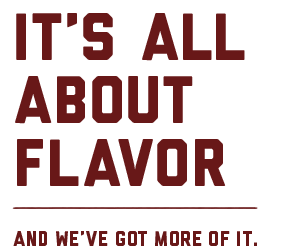 Our Commitment to You

We know your center of the plate is important. That's why it's our highest priority to deliver exactly what we say we will – great tasting, quality meat while improving your bottom line.
We take great pride in our products and our customer service, working hard to foster relationships with every owner and operator who serves Two Rivers beef and pork.
We treat every customer like they're our first. Doing business that way has worked out well for our customers and for us. As far as we know, we're the biggest small meat company around.
Got a question or want to know more, contact us today.
Our Story